When I was 3 years old, I used my big pencil to draw rainbows, clouds, flowers and animals on my paper. Sweet. Pencil is my all-time favorite medium. Why? In my opinion, it really makes me feel good. It's easier to draw and sketch.
I also really enjoy doing more cross hatchings, lines, dots, tones and other details.
It's so great to bring an useful sketchpad, pencils (pens, etc.) and kneaded eraser (and rubber eraser) when travelling, visiting a park, farm, etc. It's like an art diary. It's so fun.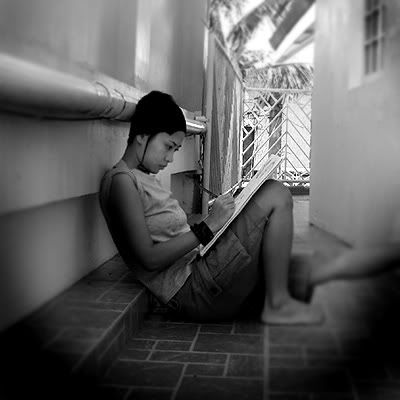 My favorite pencil is made by Mongol since my childhood. It's soft and cheap. I use this for sketching studies/drafts and drawing (my personal works) only. For a professional commissioned artwork, I can use Staedler and Faber-Castell pencils. But I desire to find more different pencils so I really want to try, experiment and test them. Regarding the surfaces, I draw with my pencil on papers, notebooks, woods, newspapers, etc... and private/public walls? (I know it's prohibited, hahaha).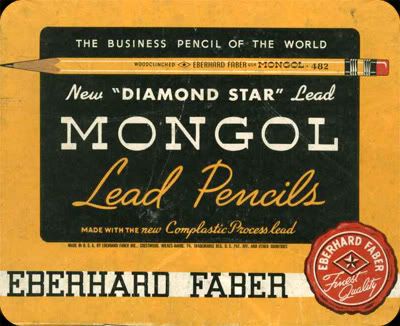 Where do I draw? Mostly I sit on the floor when I draw (and listen to my iPod!). I must admit that my neck is sometimes hurt. I know, I got a bad posture, hehehe. What do I draw? I love to draw characters, monsters, caricatures + portraits, people, children, animals, more.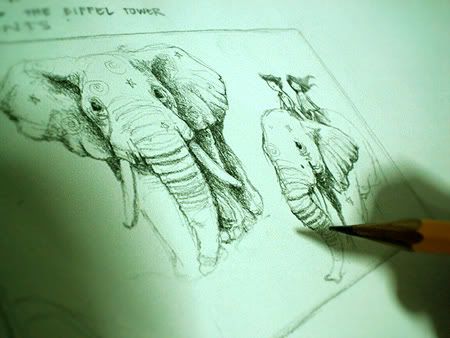 This is my old drawing of my character Babu. I think Babu says, "

I WANT YOU TO DRAW NOW

!" Hee hee! If you desire to draw, don't be afraid! Get your favorite pencil, eraser and sketchpad, then enjoy making doodles/sketches and drawings while listening to music, travelling, etc. Have fun, guys!
P.S. Err, I think my English seems bad. I hope you guys understand my horrible grammars! Ciao!