Hello hello guys! How are you doing all? Hooray, my birthday (Feb 24) is near! Sorry guys, I didn't have time to make my 2nd personal comic this year, just like the last time I did my old piece. But let's see, maybe I'll make my full colored McCay-style comic when I'll be 30 years old in 2011. *Mall smiles widely*
Argh, I felt bad today. Timon from deviantART told me that an art ripper stole a few of my recent Whispers pieces. Then he removed my name "Mall" and claimed his name on works. Ugh. I asked the deviantART admin to remove his works... He hides the angry comments of mine and my friends on his site. Now he hasn't said sorry to me yet. Oh well, shame on him. His site is http://majid-sz.deviantart.com/. Grrrr, I need to calm down... *Mall massages her migraine*
Today, this is my first birthday giveaway! Past few weeks ago, I was thinking about my plans for my upcoming birthday... My mama asked me "Why don't you give someone your goodies for your birthday? So your fans will be blessed and lucky to have Mall stuff." She's right and sweet. Are you all ready? here you go guys!
Original Graphite on Paper, 5" x 5" inches
This tribute is for Stella Im Hultberg, Yoko Tanji & "Ghost in the Shell" movie whom I feel inspired by.
"The Notorious Ornated Horned Frog"
(This is the last print. My 25 limited prints are out of stock in Gallery Nucleus.)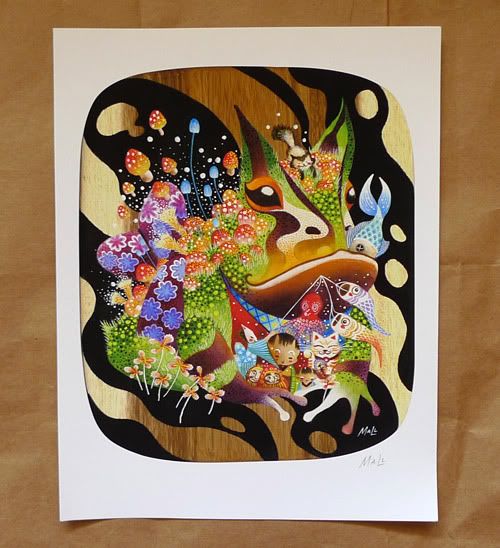 Pocket Mirror (just choose one what you like)
Here are my contest rules:
- Just leave your comment with your email address and/or link on this blog entry. ONLY ONE ENTRY. NO ANONYMOUS. AND NO ART RIPPERS... *Mall sharpens her crow bar*
- Tell me why you love Mall's art (eeeee, I really love to hear from you all so my birthday heart would be gigglingly happier).
I will close the comments on Feb 23. I'll use Random.org for picking up the three winners. The winners will be announced on my birthday (Feb 24). Good luck guys! See you guys! hugs hugs hugs!
UPDATED: I CLOSE THE COMMENTS TODAY. THANK YOU VERY MUCH FOR PARTICIPATING! SEE YOU ON MY NEXT BLOG ENTRY TOMORROW! You guys make me big smile! :)
UPDATED, Feb.24: Thank you very much for greeting me on my birthday! I read all comments, seriously I cried. :) I felt like, I was reading the novel book about me and my art, haha! I want to thank you all for participating and commenting, much appreciated! Thank you so much for making me big smile and happy! My heart still purrs happily! meeeoowww... Gosh I can't believe that I'm now 29 years old. Time goes fast. Tomorrow, we will celebrate my dad's birthday too, hee hee!
Okay, I'm announcing the winners after picking up the numbers from Random.org *DRUMROLLS*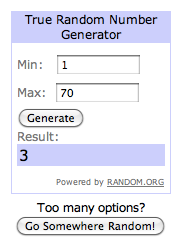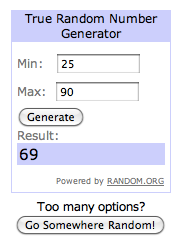 Congratulations winners! Next time, I'll create my future 2nd giveaway again. Anyway, I'll post my 4 Alice pieces this Saturday or Sunday, yey! I wish I could have a magic door so I'd love to attend the Alice exhibit show and meet great artists / friends there, hu hu!
Once again, I thank you all for everything! Much much love to all of you! :)