Please click to full view this photo collage below. Hmmm, it reminds me of my childhood memories where I loved to seek and find beautiful shells in the dark corals for my collection. Yes, I was a very dark tanned young girl before, just like a pure black charcoal... hehehe, just kidding.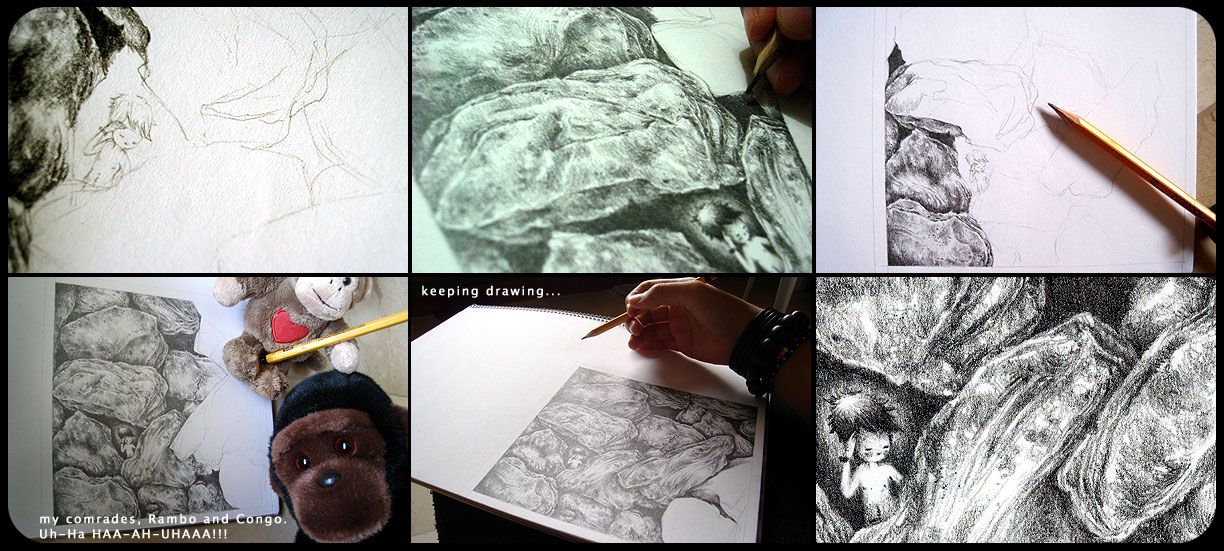 Like I asked God, "
Papa, when will you put your mysterious beautiful shells ( blessings ) in the corals for me? Don't worry, Papa... I can find them persistently in unexpected way when I seek you FIRST faithfully. It's up to You what blessings You want for me. It's your Will. I'm looking for hope.
"
Thank you for the big encouragement, love, hug and support. It's time to disable comments here forever, hope you guys understand me. But I greatly thank to all of you who visits my blog here. Don't worry about me, I'll ask God to polish my mind completely (hehe, I could imagine that God could use Kiwi shoe polish to cleanse me... sweet....) About my future job in Florida.... ah well....Yeeaaah!!! Alright, I'll go for it. Go go go. I hope I can do it through Him who strengthens me. Uha-uha ha ha uha ha.... (*Rambo and Congo dance together.*)


Oh man, I am very sick and weak today. Oh man, I am flooded with emails again. God bless you all. Ciao, guys.




Next post:

Kit's Tea time

, pencil drawing