I took another WIP pic (with a flash) of my unfinished wooden painting,

Babu's Ride

. I use ink, acrylics and coloured pencils on wooden board. Don't forget to save money for buying this, my clients, hehehe. It will be for sale soon. I think it's a little bit expensive. When it's done, I'll post this soon.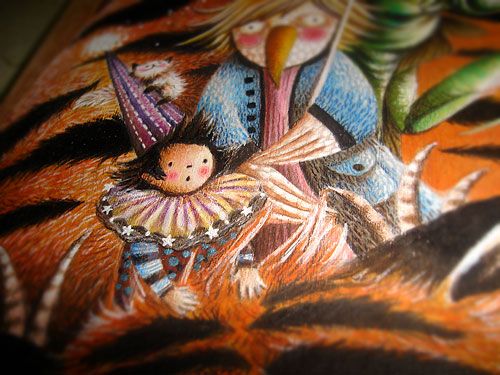 Don't worry, I'll post my 3 artworks here on my blog soon.
See you next time.