I love this
Sketchcast. It's so fun and enjoyable to draw and post it on your blog! Look at my simple drawing, I drew my character Babu with my mouse (not tablet pen) on Sketchcast earlier! Heee heee!
Take a look at the pics of my little work in progresses. I finished my five wooden paintings for the next art show. Weee! I'll post my scanned painting
s here on November (yeah it takes too long. But wait for them patiently!).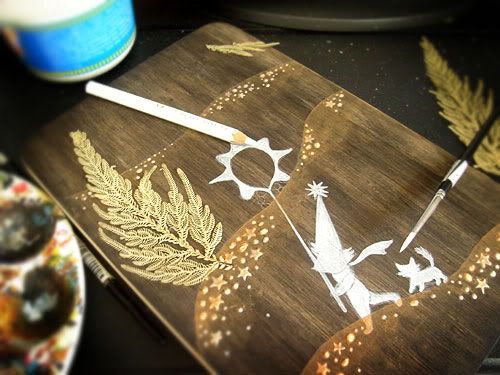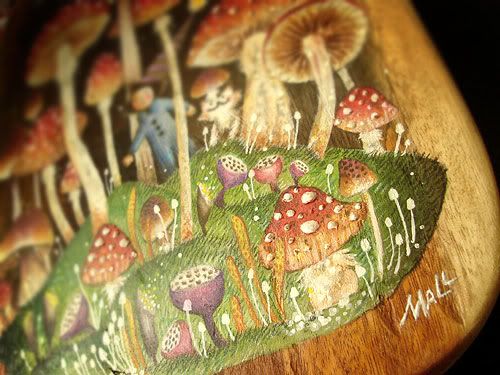 And my old dirty messy palette. A lot of acrylics and watercolors. Hee hee! Next time, I'll show you guys my brushes, paints and other stuffs. See you on October! God bless you all!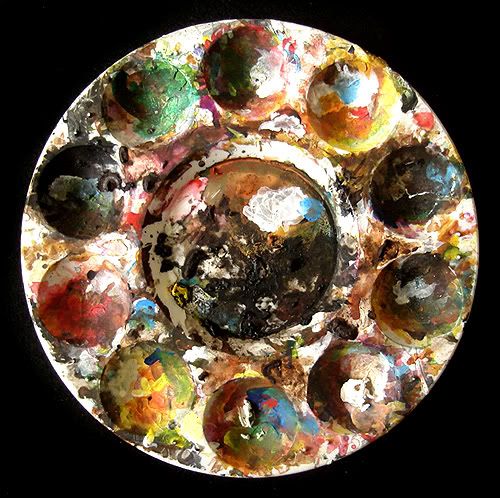 UPDATED:
Good news, my friend Blackmago made an illustration of my characters Babu and his kitten Abu for me! Take a look! Isn't it adorable, it is? I love it! Please visit his wonderful gallery!