First, I make sketches on paper. Second, I scan them. Third, I use Adobe Photoshop 7 for coloring and adding more details. I'm so happy that my digital style looks so traditional. Please click these screen shots to full view.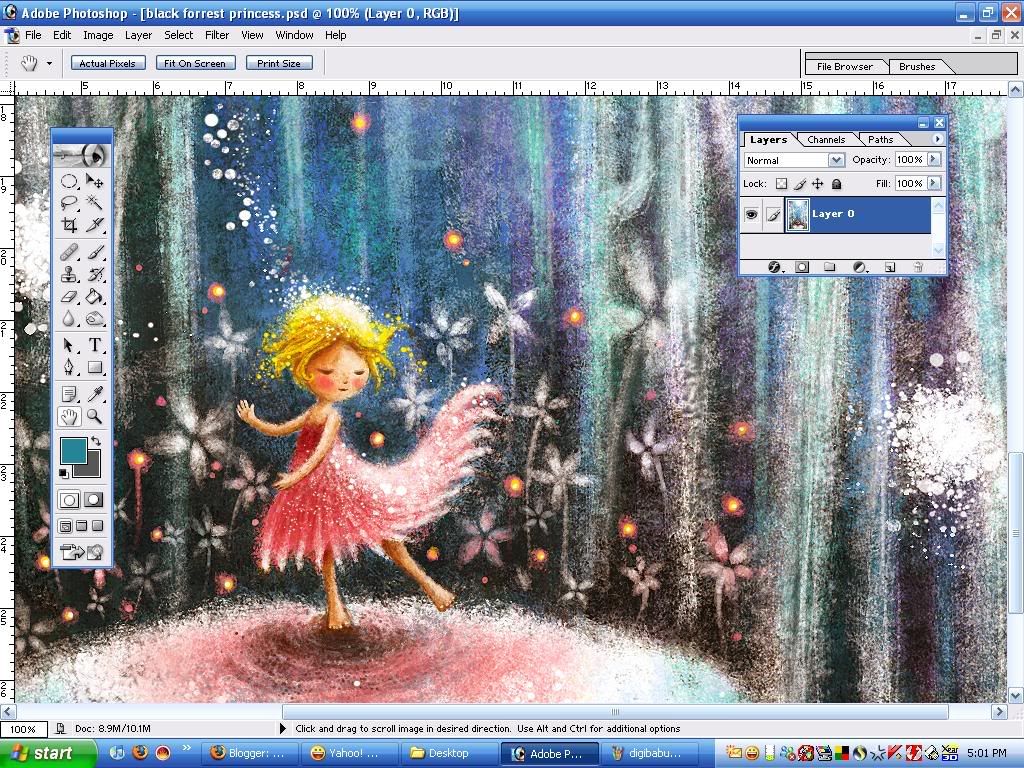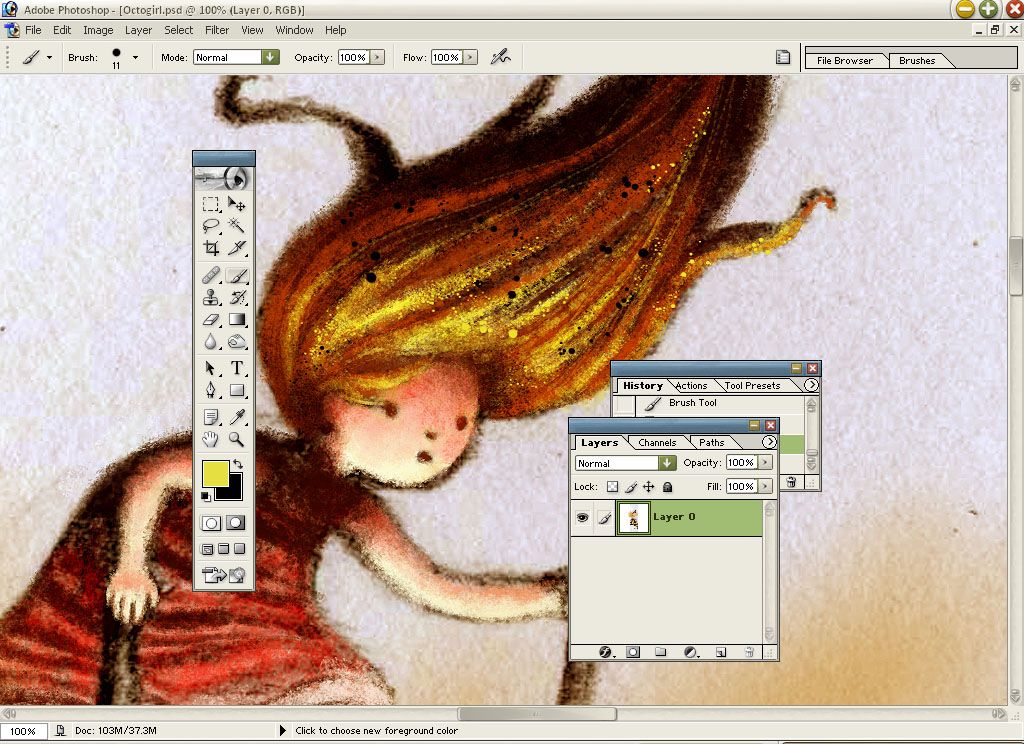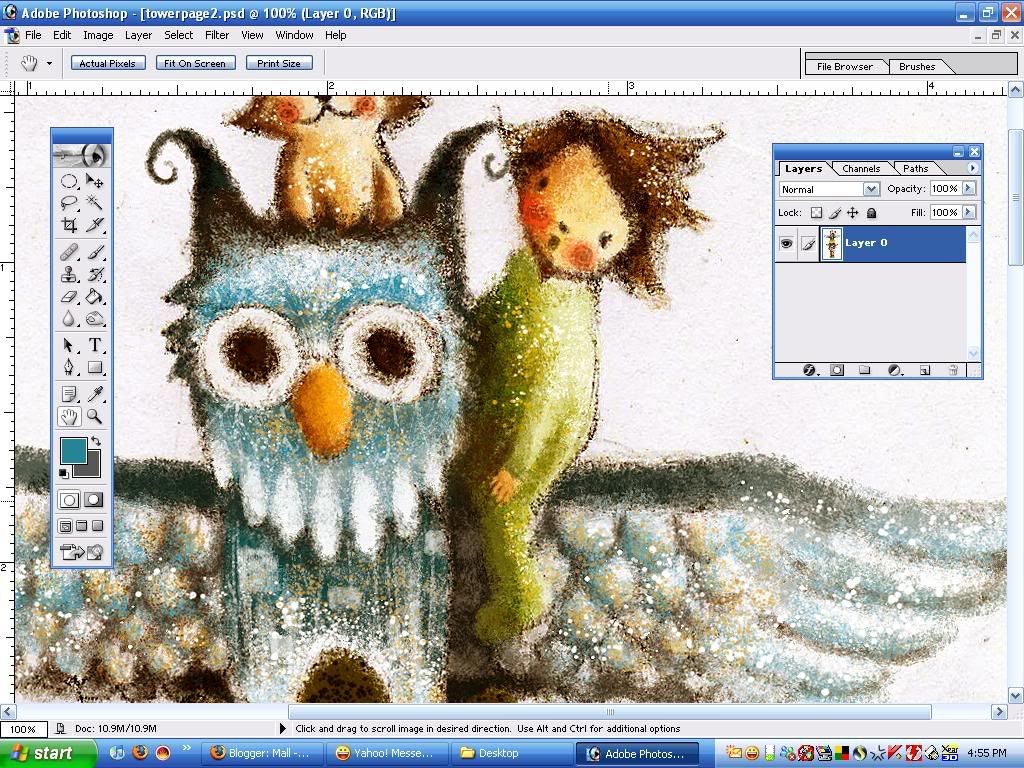 I didn't finished this digital artwork (girl character) because of my broken tablet pen. Hu hu hu... Well, I'll try to use my poor mouse. Argh, I wish I could buy Wacom Intuos... oh, wait, I wanna iMac!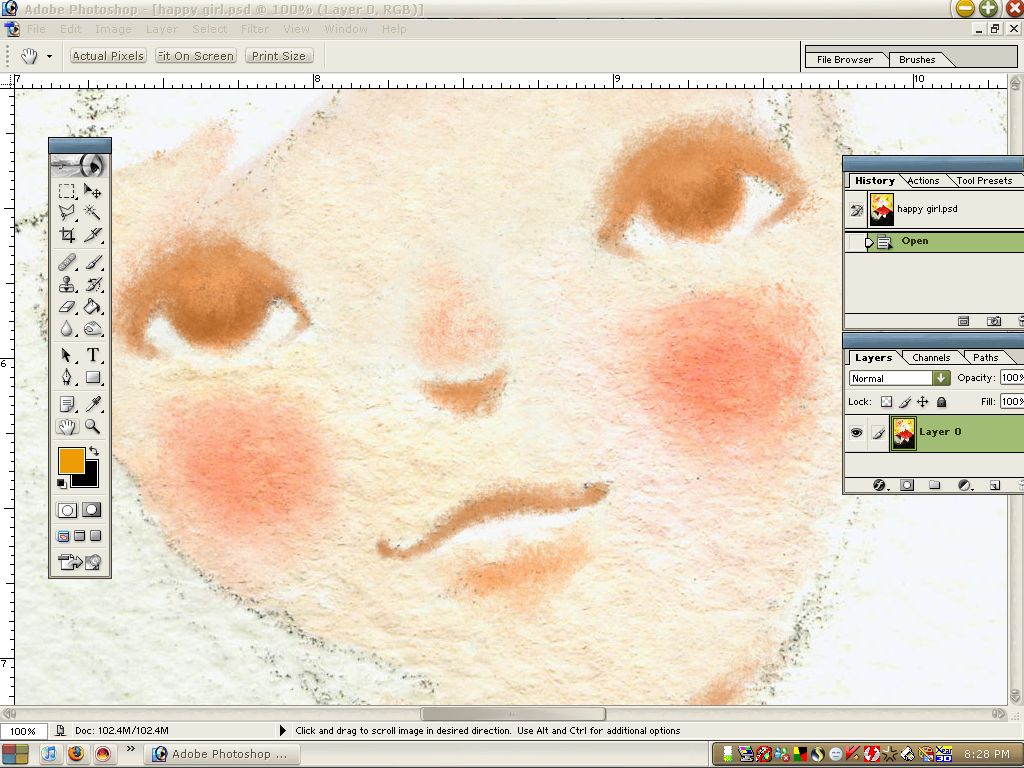 Anyway, my dearest twin friends Susana and Patricia asked me to draw my characters Babu and Abu on my foot! Susana also drew something on her leg for me! Take a look, it's so silly and fun! Hahaha! Next time, I'll draw something on my arm!