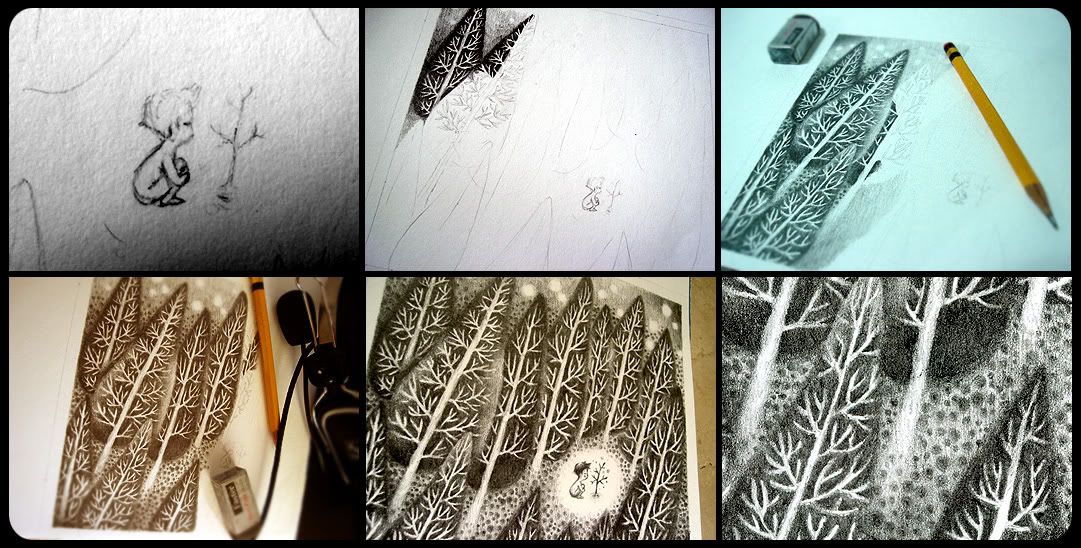 I made another personal pencil drawing for my art diary. The size is 6.3" x 6.3". The symbol of those old pine trees describes many past true blessings (my art awards, commissions, gifts, family, friends, good grades, etc.) which I have received.


However, I am waiting patiently for the new little plant, which means my future lovelife. I wonder if this little plant could live or die? blessing or curse? approval or disapproval? good luck or bad luck? I really don't know. I am single for 10 months and I really hope I will not be hopeless for my future lovelife. I wait patiently for a new blessing or curse in unexpected way...
Patience. Persistence. Perseverance.


I dedicate this illustration to my beloved long ex-boyfriend Earljohn.
Thank you very much for everything. Know that you were biggest part of my life.

Urayin ka, Earl.