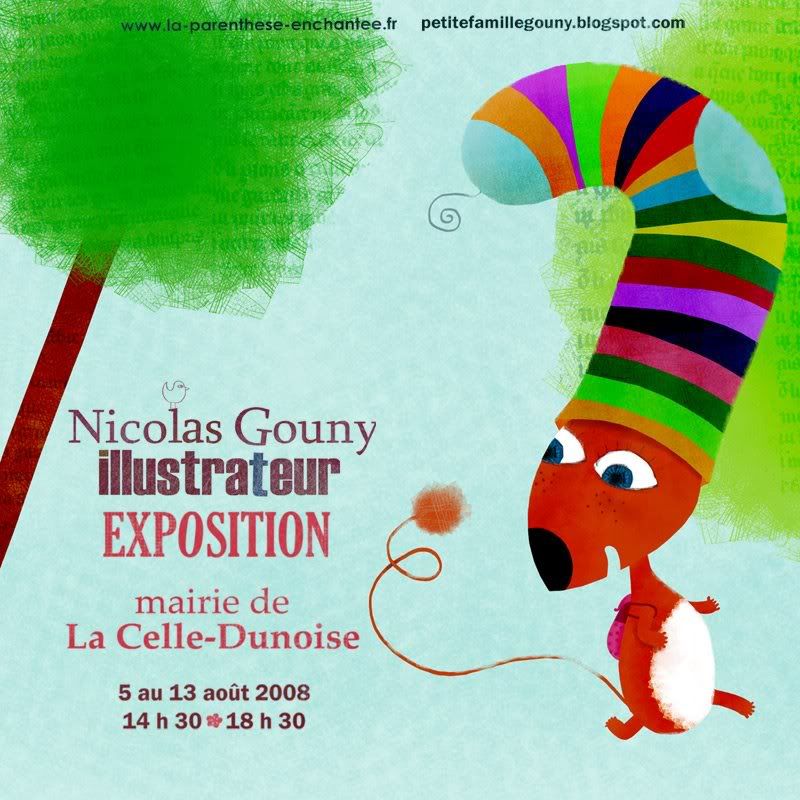 I got invited by my wonderful French friend
Nicolas Gouny aka Ploop for his exposition with great artists. I made my new original drawing for his exhibition. Yes, that's my girl character Aya.
"Gentle Forest"

12" X 15" with frame, Pencil on Heavy Weight Acid Free Paper
Congratulations, Nicolas! For all French people, please visit his exhibition! I seriously wish I could attend there. Anyway, I would love to feature him and his art. Nicolas is one of my favorite illustrators. I adore his whimsical cheerful adorable colorful illustrations. I like the way how he makes his unique characters, textures, bright colors, everything. They always make me smile. Please check his
blog,
dA gallery and
Etsy shop!
Enjoy viewing his art!
Apart from that, goodbye to my sold original work, "Alone". My boy character Babu is very happy to meet my clients & friends
Susana and Patricia. Sigh, it was very bad and difficult to find a packaging tube here in my poor province.

So I grabbed a plain big carton box, scissor, red tape, cutter, ruler, super glue, mat, my own rubber stamps and pencil. Then I better made it myself and TA-DA, it went well. Hooray.
And another webcam photos of me and Susana. I know, it's so adorable and sweet, isn't it?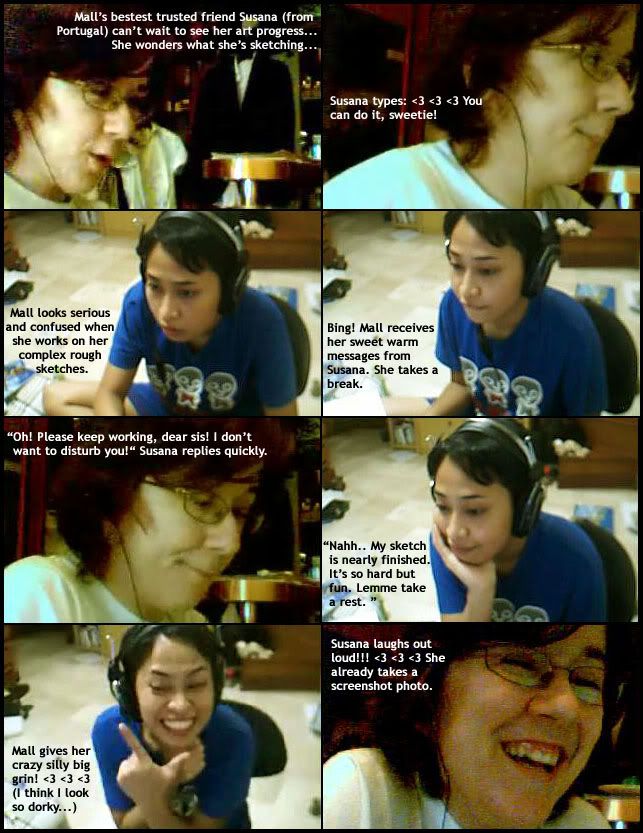 And... wish me luck, I'll work on my biggest commission soon. I can't tell you guys the whole details until my mission will be accomplished. This new project really shivers me. Okay, it's bedtime for meeee....zzzzzzzz.......