My last working days, ahhh.... I enjoyed working as a chief designer ( character design artist, background artist and animator ) for nearly two months. It was so complex but fun.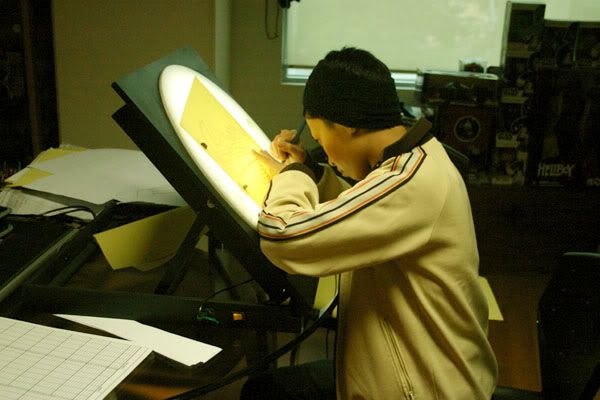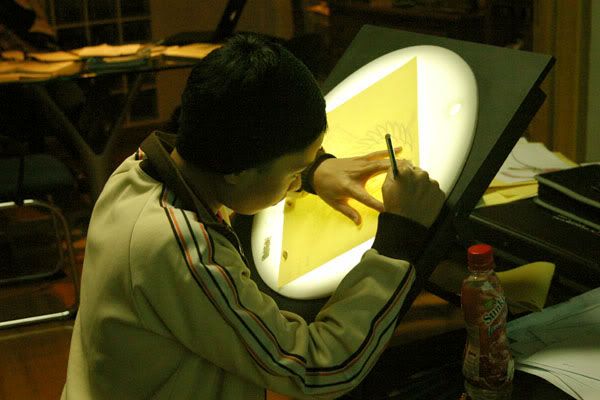 Sir Danny
(animation director from Holy Cow Animation)
is quite cool, talented and nice! I worked in his office room. I loved to see his toy collections like Batman, Hulk, etc.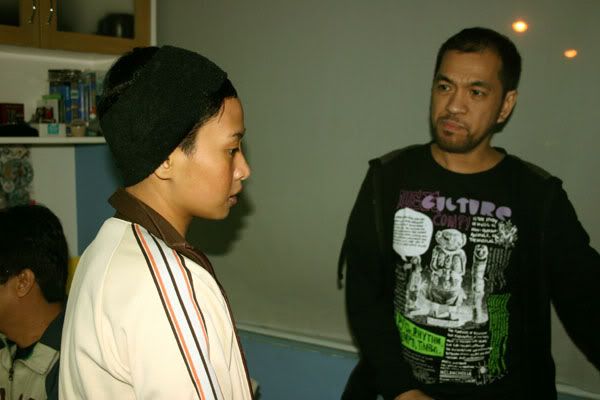 I was with Maryln (Sir Danny's wife,
managing director
) and Holy Cow 2-D amazing animators whom I was collaborating with. They are wonderful good people! There were more 3-D animators, colorists, inkers, etc. in the other rooms but I didn't take photos yet.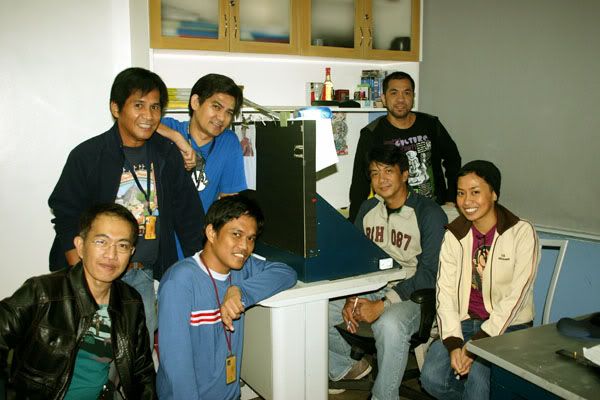 Sigh, I'm sure I'll miss them so I won't forget them. Those photos were taken by Danny Montano and his wife Marlyn. I'll disable comments here now because I don't have time to reply to you guys. But I'll definitely reply to all of you in my previous blog entries, don't worry! Hope the project will be finished soon.

And oh, this is my last old picture of me and my mama where I worked on my complex backgrounds at the apartment. I was so stressed, pale and tired after working. My mama kept encouraging me. Love , Kiss, Support and Hug are priceless, aye? She's such a big sweetheart.
Anyway, see you guys on November! Thanks for the lovely comments! MWAH!