I know that you all waited patiently for my mixed media Big Gossip since 2008. At least, I'm finally happy that I have finished my work this time. Hooray for me. *Mall smiles widely*

I must admit that I'm sometimes tired of my own bright happy color technique, I don't know the reason. But I never stop painting bright colored ones, I always love it. Instead my bright color scheme, I tried to find an inspiration about colors so I loved to learn and observe more new things for my new medium. I discovered interesting vintage colors of many old Japanese traditional paintings in Japan Reference site...
And of course, I also love some vintage colors and black lines of the old famous comics, The Yellow Kid and Little Nemo in Slumberland. That's why their vintage style color technique made me wanted to experiment my new medium including wood burning.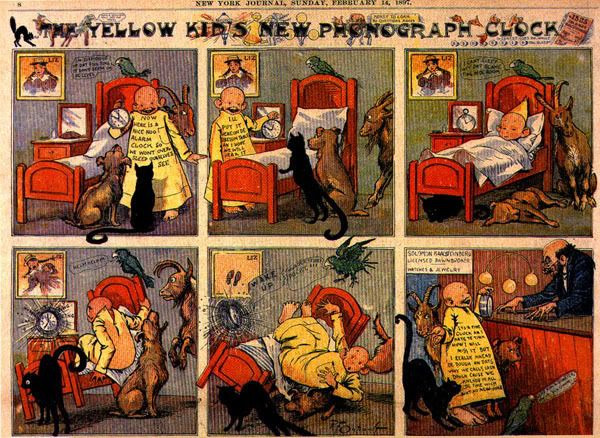 So before I started my mixed media piece, I was very impressed by the photographic works of Hiromi Tsuchida about "Festival". I really enjoyed viewing their weird Japanese costumes, characters and face expressions.
I made a rough sketch. Creepy but I love it.
I was sketching, woodburning, painting with acrylics, colored pencils, charcoal, making textures and scratching my wood board with my fork (I'm not violent, seriously! I just made it looked vintage-style, so fun ehehehe!) And ta-da!
It's for sale, USD $650. If you're interested in buying, please go to my Etsy site. Anyway, thank you very much for reading my blog, hope you enjoy my new piece.

I'll post more new pieces in August. See you all! OYASUMINASAI! ^___^