In April 2007, I was so inspired by the
incre
dible photo

Big Tree

of
my good
French
friend from Germany, Laurent Orseau
after I commented on it. Then Laurent emailed me,
"I also think about your b&w diary drawings... so... hum... would you like to draw this
tree with your chara
cter (so you) in the image?"

I was very thrilled and said,

"Oh sure! Of course!"

.
I printed his picture and imagined s
omething before starting. Then I was just copying his image while drawing it on my sketchpad

directly

. No grid drawing. No tracing. You know what, I kept practicing how to copy and draw those cartoon characters during my childhood years. I
t
hink this is
one of my favorite personal drawi
ngs
. It was a little bit difficult to a
dd more
details and tones
. But it was all good. I forgot to tell you about the size of my drawing. It's 6.3 " X 6.3" (thanks for asking me this, my super lovely sweet friend Raquel).
Every second, every minute, every hour, every day, I love to see those beautiful old trees. I am in awe with them. Sometimes I envy them because they grow bigger, stronger and firmer. They are completely mature. For me personally, I am either mature or immature. All I can say is to become complete and to get out of my stupid foolish things
(e.g. drinking alcoholics, hurting myself, etc.)
through my long depression.
Sigh. Oh, did you see my sexy three scars on my tummy? That's what I got operated last year. (*Mall smiles quietly*). Hmmm, I wanted to live this huge magical tree forever. It reminds me of

My Neighbor Totoro

.

Hurray, my mission accomplished. Whew. I greatly thank Laurent for everything. I salute to you! I would like to feature him and his marvelous impressive photos here. Please visit his Hinah
, Flickr, deviantART and
VIRB. I really love all of his photos especially many classic portraits of his super beautiful wonderful wife
éloïse
. He is one of my favorite incr
edible photographers. See his self-portrait below (he held his own Xpan camera). Enjoy!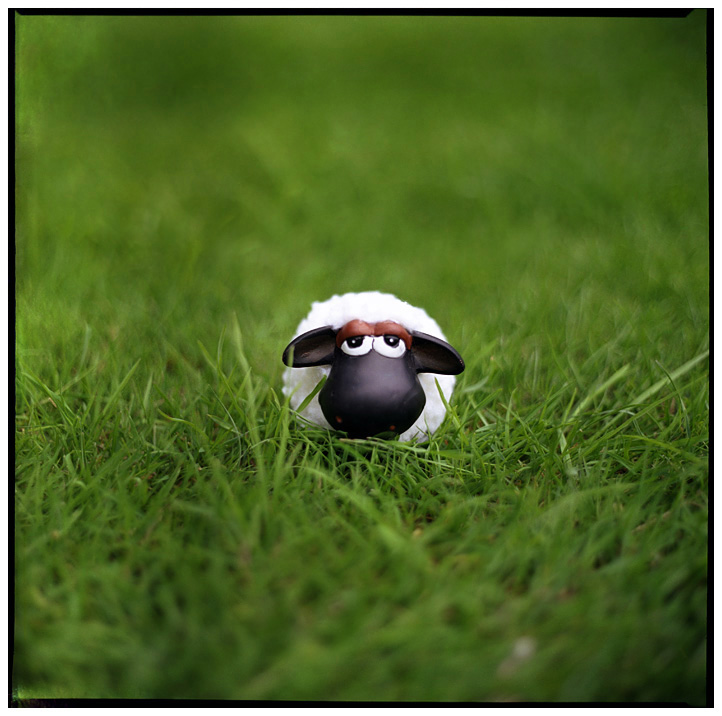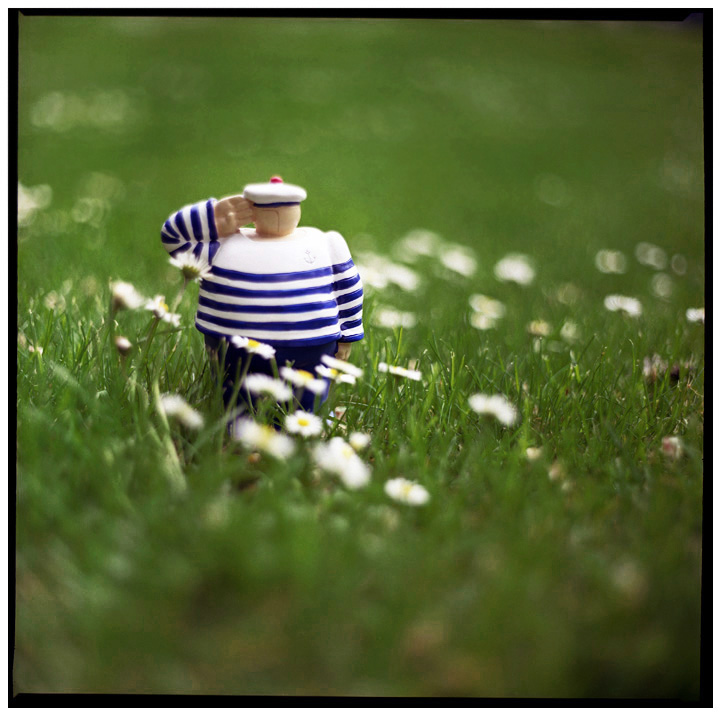 Oh, I forgot to tell you something. Last year, Laurent asked me to do a commissioned painting for his nephew Thierry. He sent me his two wonderful photos of Thierry and my original wooden painting through email. I loved them very much! Thierry really loves snails and piano. Believe it or not, he explains to the kids of his class how snails have sex. Oh my gosh, he is a young handsome intellectual!
Oh my... I'm very talkative here, just like noisy Donald Duck again. (*quack! quack! quack!*) Hope you guys enjoy reading this long post. Sorry that I wasn't active here for awhile. Wow, I am being flooded with good emails and comments. I'll reply to all of you and visit your galleries/blogs when I have time. So wait for my response
patiently
. Know that I'm very slow at responding, guys. My mama is fine now, thanks for asking. Thanks for the last wonderful comments/hugs/kisses and linking my blog and my short video
on your sites. I'm so grateful.

Ciao, here's my very big hug and kiss for you guys.