I was just bored during Holy Week so I was waiting for my mama and my younger sister Erica, who went to the grocery store. I tried to play with my cellphone camera, hehehe. So silly, dorky and funny...

Again, I took these cellphone pictures of me and Erica.
Hooray, Holy Week was over. It's time to paint my art commissions and other projects for me!
Attention, illustrators! ACCU is now inviting entries for
16th Noma Concours for Picture Illustration Book
! The Noma Concours aims at encouraging illustrators in Asia and the Pacific, Latin America and the Caribbean, Africa, and the Arab States, to create attractive, high quality art work, by providing them with an opportunity to introduce their works widely, thereby contributing to the general improvement of the qu
ality of picture book illustrations for children. Entrants should be nationals of Unesc
o Member States in the regions mentioned above. Illustrations for books published in Europe, North America, Australia, Japan or New Zealand are not accepted.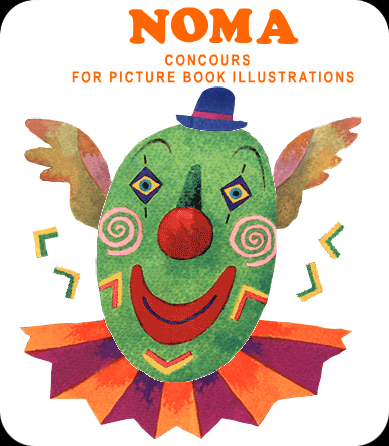 Join!! Good luck, my fellow illustrators! I never forget that I won the Encouragement Prize in 14th Noma Concours before. Sigh, I can't join this annual competition now because I'm still busy in making art projects. But I'll try. If not, I'll possibly join the 17th Noma Concours in 2010.

What else... Oh! I forgot to tell you guys. I'm now a new
contributor
of
Startdrawing.org

The Asia Portal Drawing
. And please meet these
new great contributors
too. Please enjoy visiting
Startdrawing.org
! I'll be ready to feature Asian artists and their works soon. I'm quite happy! Thank you very much,
Josef Lee
!
Aye, I have to sleep now. I should finish my art projects. Magandang gabi sa inyong lahat! (Good evening to everybody!)