Okay guys, I let you guys to see what tools I use.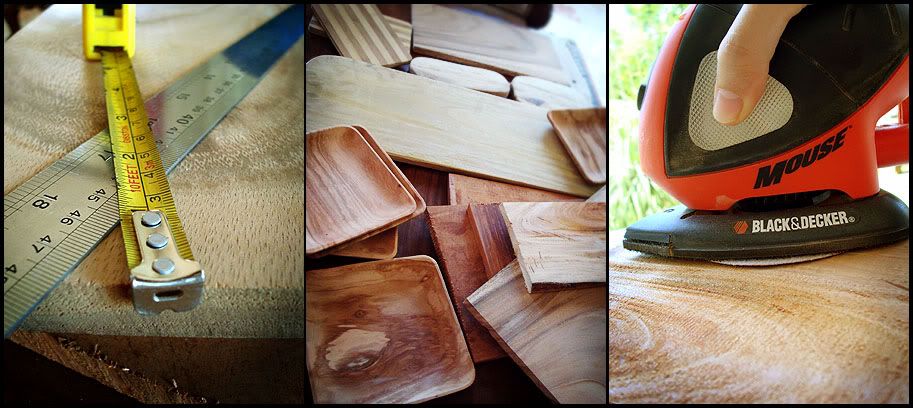 Yes, it's very important to use a ruler and tape measure! And... oh my, I can't stop collecting my wooden boards! I always find wood boards in the flea markets, woodworking store, antique stores, everywhere... Sometimes I get abandoned wood pieces for my personal artworks. Oh, I love my Black & Decker. He's my super handsome boyfriend. Hahaha, I can't help it. I should buy more Black & Decker power tools!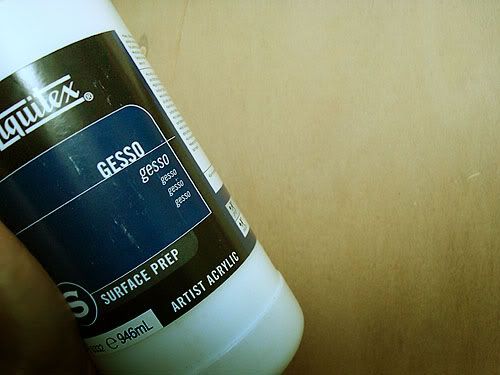 Liquitex rocks. You know what, I greatly thanked to my auntie Ester, who lives in California, brought me to the big art store during my first USA trip. When I entered the art store and felt speechless... I saw the whole complete art materials: Liquitex, Grumbacher, Pebeo, Caran D'ache, Winsor & Newton, more. Heavenly, oh, heavenly... I bought alot, hahaha! Well, Liquitex is my favorite acrylic paint.
Ok, I started painting Liquitex gesso for coating layers. Weeee, weeee...
Hooraaaayyy, I sketched on my big wooden piece for my current client Cristina. I really miss doing enormous stuff.
Aye, I'll be ready to paint the full colored painting! I'll be busy again! See you guys! *winks winks*