I forgot to tell you guys that I got inteviewed by Graphikapinoy Magazine
. Graphikapinoy Magazine is a free downloadable PDF magazine in support of the Filipino creatives. Awesome, their website is quite cool and great!


Hmm, my portrait picture looks so scary like a real BLOODY TOMBOYISH-STYLE convict, hahahahaha! (Naaaah, I'm not a lesbian! I'm a beanie collector.) Thanks to Mon Paningbatan for interviewing me, I'm very pleased. Take a look at the screenshot pics. Enjoy reading, you guys better know more about me and my art. If you can't read the small fonts, please download there at Graphikapinoy Magazine website.
I was quite surprised that my very great friend
Gerry
Alanguilan
(one of my favorite Filipino comic artists) got interviewed too! (Kuya Gerry, you didn't tell me about that!) Hooray!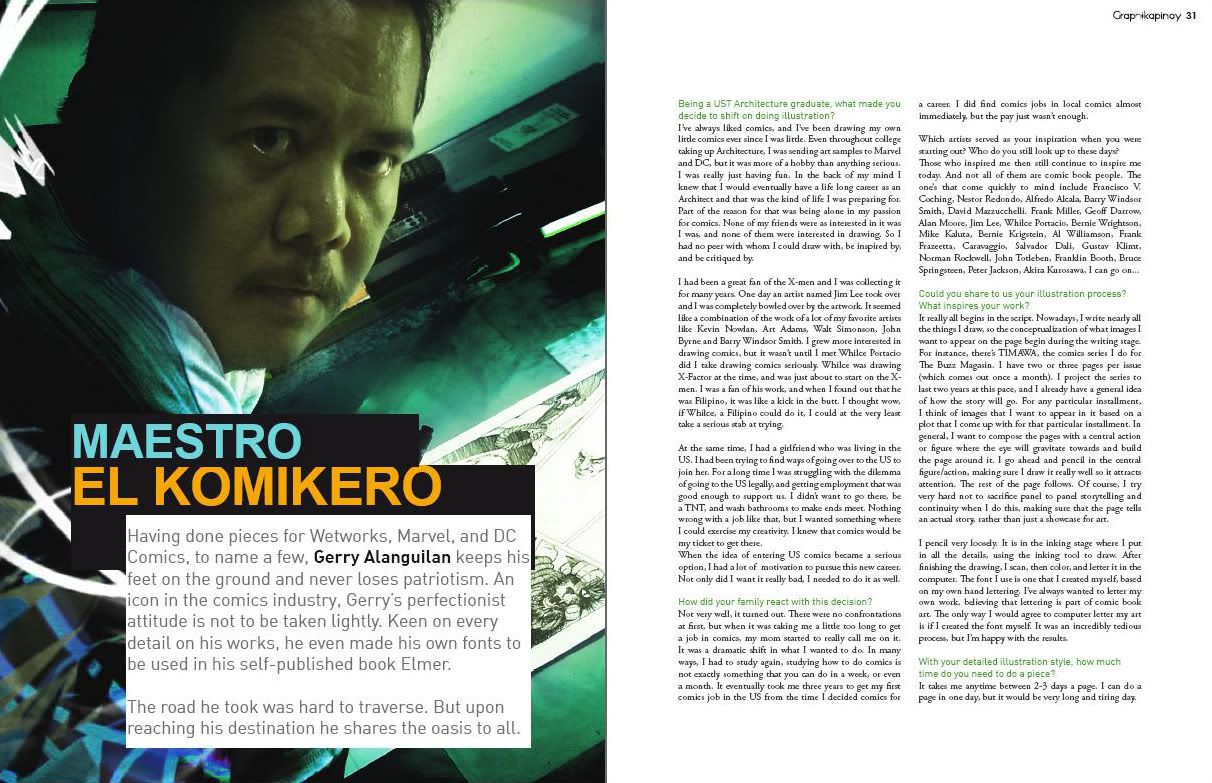 And there are more articles about great Filipino artists:
Sergio Bumatay
,
Christopher Alexander de Joya
,
Isabel Roxas, more. Please download this
4th issue magazine to read the full magazine!


Another sneakie peekie... I'm making my few art pieces for the upcoming art group show at Florida, USA... maybe around on November or December 2008. I love my unique dried leaves very much.
Again photo of me... I felt tired while listening to music & researching a lot about my upcoming biggest commission. I might be away from the internet for more days soon... Weee, I'm going to meet my client Cristina to give her my commissioned works at Baguio City tomorrow. I'll reply to you guys in my previous blog entries. *winks winks* Ciao!