Okay guys, it's time to tell you my story about the "Live Your Dreams" TV commercial. BBDO Guerrero was eager to ask me if I would be interested in doing a TV commercial animation. BBDO really liked the feel of my project and my art. They also really liked the pace in how I work. I was so flattered. It made me realized that it was a great opportunity. I said to BBDO, "I'm willing to do it!" Hehehehehe! I was working with BBDO Guerrero, Director Mike Alcarazen, Holy Cow Animation, Provill (Production Village) and Optimal Digital for two months.

Here's the old treatment and work flow by Director Mike Alcarazen:
THE PROCESS: The Alcazaren Bros. will be in charge of doing the main storyboard for the animation and the direction for the live scene in the end. The board will be very detailed to provide a complete visual flow. The storyboard will already take inputs from May Ann and the animators from Holy Cow. Initial background lay-outs and character designs will also be presented from May Ann. Once these are presented and approved, May Ann can start finalizing the designs. In the meantime, the main animation shall begin. I propose doing a very rough initial animation or an animatics for pre-visualization and timings (not the line test yet). We can set presentations to agency for this step alone. Once the animatics is approved, the artists can commence the full animation while May Ann can begin her backgrounds. The animators shall be broken into teams as we have a concept which requires so many animated elements. These shall be animated as separate elements and shall be composited later during on-line. Meanwhile, the live-action scene can be shot simultaneous to the animation production as it requires a bit of rotoscoping for the final scene (based on an idea I have for the ending; i.e. the last animated frame shall match the live scene). No post effects will be required here. So there will be a major collaboration with the 4 teams: the Alcazaren Bros, Dany Montano and Holy Cow, May Ann and the people from post. Please also ask Danny if he can do pre-visualization via cg. I was thinking of visualizing the action in 3D so the process can be faster.
I worked as a chief designer: background artist, character designer and animator (my gosh, I wish I could be a professional animator hehehe!) First, I started doing my character designs.

Dream Girl (Caucasian). The striped pajama changed into a white one according to BBDO's request.
Seahorse and Karetela (two-wheeled cartlike)

Zamboanga Vinta (Philippine traditional boat)
After researching and studying more animals, festivals, traditions, cultures, foods, famous places of the Philippines for two days, I drew the backgrounds on my big sketchpad. Whoa, it was so hard! The
sketches were approved by BBDO.
Fiesta / Nightlife Background
Beach scape Background
Cityscape Background. This scene was cancelled by BBDO. Those shopping bags have moved to the Fiesta scene.
Details? Alright, enjoy viewing a few pics of my very complex details, colors and textures! Check my character boy Jose Rizal (national hero of the Philippines) below! Is he cute, isn't it?
Director Mike Alcarazen with BBDO team has been doing the direction for the live scene in the end. I got photos from BBDO copywriter Paw Berroya, please check her
Multiply account
to view more!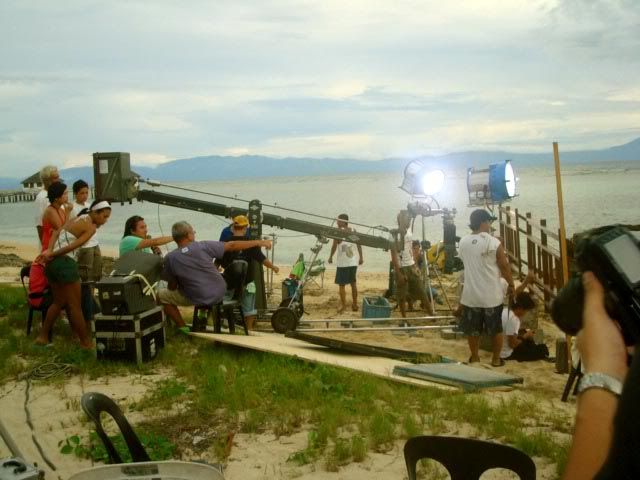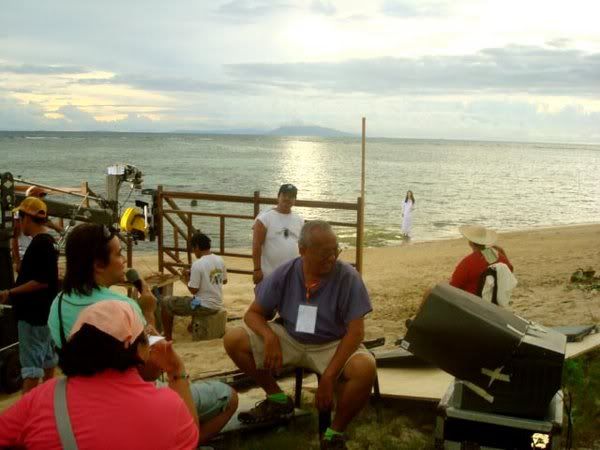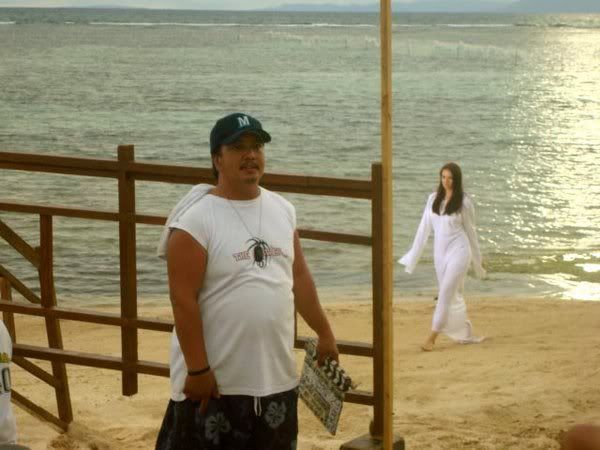 The project was accomplished! The "Live Your Dreams" TVC will release on CNN, CNBC, ANC and other few foreign channels. Thanks to BBDO Guerrero, Direk Mike, Sir Danny and Holy Cow team, Provill, Optimal Digital and DOT!
Enjoy watching, guys!