Moshi moshi! I want to thank you all for joining my birthday giveaway! I'm back from spending time with my family & friends during birthday celebration. Surprisingly, I received many comments so I was jawdropping, hehe! Your warm sweet comments really made me BIG SMILE. Thank you so much for making me happier!
Alright, I have counted how many contestants... so they are 157 people, whoa. I used Random.org for selecting 3 winners today. *DRUM ROLLS*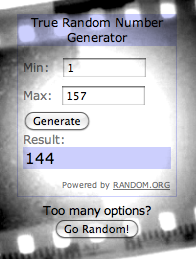 Congratulations guys! Don't feel bad that you didn't win, I'll definitely do my giveaway in the future again. *winks winks* Currently, I'm working on my customized Teddy Troops toy for my client Nini. I'm very happy that my sculpting skills are getting improved.
And still, I make more graphite pieces. Can't wait to release them.